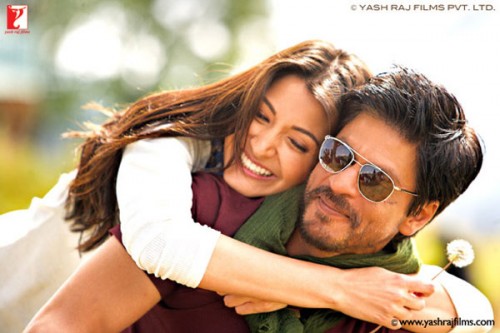 As Jab Tak Hai Jaan continues it's good run at the domestic box office, we compare it to Shahrukh Khan's last two releases – Ra One and Jab Tak Hai Jaan.
At this stage, 6 days after the release of all 3 films, Jab Tak Hai Jaan and Ra One (Hindi version) are almost equal at 85-86 crore nett. Don 2 is a distant third. While Ra One was carrying negative reports and had huge crashes in the second and third week, JTHJ is likely to hold up better. Even though, the response to SRK's last release has been mixed and business at key centres was affected due to various reasons (competition from SOS, cinemas remained shut on Sat/Sun in Maharashtra).
The records of 3 Idiots and Ek Tha Tiger are out of reach now. The best JTHJ could do, from here on, is surpass the lifetime collections of Bodyguard and Dabangg – 3rd and 4th highest grossers respectively. And for that, it has to put up big numbers from today (Monday).
Jab Tak Hai Jaan vs Don 2 vs Ra One
Day
JTHJ
Don 2 (Hindi)
Ra One (Hindi)
Day 1
15.23 crore*
14.61 crore
14.63 crores*
Day 2
19.54 crore
15.12 crore
22.80 crore
Day 3
14.45 crore
17.98 crore*
15.50 crore
Weekend
49.22 crore
47.71 crore
52.93 crore
Day 4
11.17 crore
8.12 crore
13.48 crore
Day 5
10.38 crore
6.78 crore
13.40 crore*
Day 6
9.96 crore*
5.15 crore
6.01 crore
Day 7
5.36 crore
4.78 crore
5.45 crore
First Week
86.09 crore
72.54 crore
91.27 crore
Extended Week
4.66 crore
–
6.20 crore (2 days)
Second Weekend
–
18.68 crore
9.65 crore
Second Week
–
27.2 crore
15.29 crore
Third Week
–
5.12 crore
1.43 crore
Total (Lifetime)
82.89 crores
106.22 crores     
114.78 crores      
* National Holiday or Sunday
Advertisements