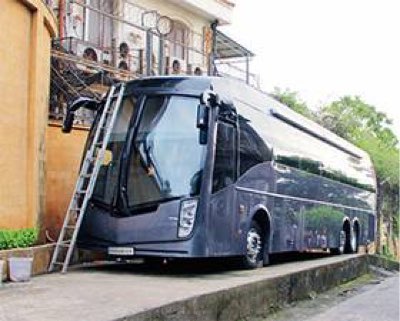 The ramp outside Shahrukh Khan's house, where he parks his vanity van, will be demolished this week after local residents filed a complaint stating that it blocks the way for commuters on the busy Bandstand road.
On January 29, Mumbai North Central MP Poonam Mahajan, had written a letter to the city's civic body asking for the demolition of the ramp.
"The residents of the area have for long been complaining about the chaos and traffic build up there due to the ramp. Thus, I have written a letter to Brihamumbai Municipal Corporation Commissioner Sitaram Kunte to demolish that illegal ramp. We need to look at this issue legally and lawfully follow the procedures as we are supposed to do as a government" Mahajan said.
"The ramp is known to be used by the bungalow owner (SRK) to park his private heavy motor vehicle. In view of the safety and convenience of citizens, I request you to undertake demolition of the illegal ramp on cement road" the letter added.
Advertisements