A big shuffle in the ranking system. The top stars retain their ranking, but it's the younger generation of actors who are making a huge impact in the industry. Farhan Akhtar is out of the list after the 'Rock On 2' debacle and Emraan Hashmi makes an exit too. In come Tiger Shroff and Sushant Singh Rajput.
Some points:
The list would be based on the net box office collections of an actor's last five movies. For younger actors, the minimum number of films is 3.
Only lead roles would be considered. Cameos, special appearances and guest appearances won't be taken under consideration.
Only domestic box office collections is being taken into account. Collections from all regional versions have been taken into considering as this list is for the top actors in India and regional language releases affect Hindi business in their respective states. For example, Tamil version will affect business of Hindi version in Tamilnadu / Kerala circuit.
Top Actors In Bollywood 2016
Rank 1 Salman Khan: In an industry where most actors would be happy with 2-3 blockbusters in their entire career, Salman Khan has delivered 8 blockbusters from the last 10 films that he has featured in. His 'minimum guarantee' at the box office is equal to the maximum that several actors, barring a couple of others, are capable of achieving. That's the kind of hysteria and following that Salman is enjoying at the moment. There is a good chance he could go even higher, because his choice of films has improved in the last couple of years.
Salman has also become the first ever actor to average Rs 225 crore or more per film and his current average is 30 crore higher than even Aamir Khan, who does very few films. When Tubelight enters the list, Jai Ho will be out. So Salman's average could go even higher.
[advert]
Sultan – 301 crore
Prem Ratan Dhan Payo – 213 crore (including regional versions)
Bajrangi Bhaijaan – 321 crore
Kick - 233 crore
Jai Ho - 112 crore
Next film – Tubelight (Eid 2017)
Total – 1180 crore (Average per film: 236 cr)
Rank 2 Aamir Khan: If there is one man who can compete with Salman as far as big numbers and consistency is concerned, it's Aamir Khan. In fact, Aamir even has an edge over Salman when it comes to highest grossers of all-time, something that Salman has come close but hasn't achieved during his peak 2010 onwards.
In his last five films, Aamir has not only topped the year, but has also delivered the 'highest grosser of all-time' four times out of five. His next film 'Dangal' would have to collect 260 crore or more, for Aamir to beat Salman and take the top spot in the ranking. Will he end 2017 as the top star in the industry, will he once again deliver the highest grosser of the year and all-time too? It's something that he has done with each of his Christmas releases since Ghajini in 2008!
PK – 341 cr
Dhoom 3 - 285 cr
Talaash - 93 cr
3 Idiots - 202 cr
Ghajini - 116 cr
Next film - Dangal (23 December 2016)
Total - 1037 crore (Average per film: 207.4 cr)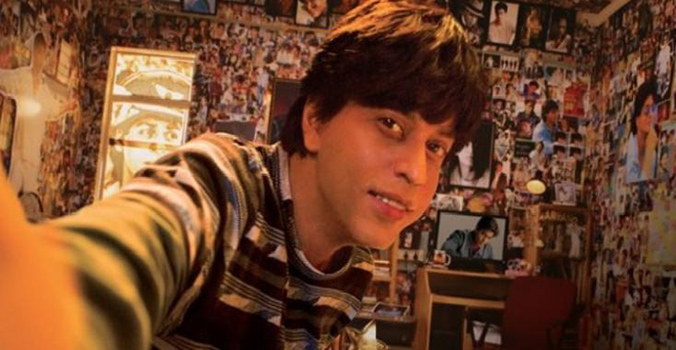 Rank 3 Shah Rukh Khan: There comes a time in every actors career when things are simply not going your way and even someone of the stature of Shah Rukh Khan is not an exception. FAN was a major disappointment at the box office, because of which an outstandingly consistent career is showing signs of slowing down. Raees has been delayed for a very long time now and the film will be up against Hrithik Roshan's Kaabil. It's unfortunate because the teaser of the film received a phenomenal response. His other release of 2017, The Ring (tentative title), doesn't have a release date yet and all major dates next year have already been booked by other films.
But something that remains unaffected is his fan-following, which is still one of the biggest in the industry. But the big concern has been the content of his films, which hasn't managed to bring in the neutral audience to theatres. He needs a good film, a universal film, that not only opens well but sustains in the long run – something that he hasn't managed to do since Chennai Express in 2013.
Note: Dear Zindagi won't be included in the list. So his next film, where he plays the lead is Raees.
FAN – 84 crore
Dilwale – 148 crore
Happy New Year – 204 crore
Chennai Express - 227 crore
Jab Tak Hai Jaan - 121 crore
Next film - Raees (26 January 2017)
Total – 784 crore (Average per film: 156.8 cr)
Rank 4 Hrithik Roshan: Mohenjo Daro has been one of the biggest disappointments of 2016, more so because Hrithik put in nearly 2 years of his life into the film. You cannot come up with films like Bang Bang and Mohenjo Daro, when you take the amount of time that Hrithik takes to approve his scripts. He has lost out on 'Thugs of Hindoostan' too, a script which he rejected and Aamir decided to do!
On the brighter side of things, his popularity remains strong and the response has been good to the trailer of 'Kaabil'. However, he'll be competing with SRK's 'Raees' in what looks like a suicidal clash at the box office during Republic Day next year.
Mohenjo Daro – 58 crore
Bang Bang – 181 crore
Krrish 3 - 244 crore
Agneepath - 122 crore
Zindagi Naa Milegi Dobara - 93 crore
Next film – Kaabil (26 January 2017)
Total - 698 cr (Average per film: 139.6 cr)
Rank 5 Akshay Kumar: It has been a great year for Akshay Kumar. He was below younger actors at the beginning of the year, but with Airlift, Housefull 3 and Rustom crossing the 100 crore mark, the superstar is back in the Top 5.  He has also comprehensively won the clash against Hrithik's Mohenjo Daro.
However, the big challenge remains the 134 crore total of Rowdy Rathore, which Akshay hasn't been able to surpass in the last 4 years. The number of films he does every year could well be the reason, but Salman too has had three releases in the last 12 months and all of them have crossed the 200 crore mark.
With the multiplex audience returning to watch his films and a mega-budget film like 'Robot 2.0' lined up for release, it'll be interesting to see if Akshay can take it to the next level in 2017. Even a Top 3 position will not be out of reach if his films start collecting more than 140-150 crore, but until that record of Rowdy Rathore stands, it'll be nearly impossible for Akshay to break into the Top 4 without Hrithik and SRK faltering big time.
The problem is not Akshay's stardom, he is still one of the most popular stars in the country. But some of his films that have worked at the box office, haven't really appealed to his core following at smaller centres. When it has (Singh Is Bling for example), the multiplex audience has rejected it. So the key for him to deliver bigger grossers is to make more universally appealing films – something that Salman and Aamir have excelled at doing.
Rustom – 128 crore
Housefull 3 – 109 crore
Airlift – 129 crore
Singh Is Bling – 88 crore
Brothers – 83 crore
Next film – Jolly LLB 2 (February 6 2017)
Total Collections: 537 cr (Average per film: 107.4 cr)
Rank 6 Ranveer Singh: Ranveer is one of the most popular 'young' stars in the industry today. The big directors in the industry like Sanjay Leela Bhansali and Aditya Chopra are signing him for their films, and it's these big films that take actors higher up the industry ladder.
The next few months are going to be interesting, because the three most promising stars of the future have films lined up for release. Ranbir has just made a strong comeback with 'Ae Dil Hai Mushkil'. Ranveer will be seen in 'Befikre' and Varun has 'Badrinath Ki Dulhania' in March. All the three stars average around 90 crore per film. Who will break out and deliver the big grossers and maybe even compete with the bigger and more established stars in the industry?
Bajirao Mastani – 187 cr
Dil Dhadakne Do – 77 cr
Kill Dil – 32 cr
Gunday – 78 cr
Ram Leela - 115 cr
Next film - Befikre (December 9 2016)
Total Collections – 489 cr (Average per film: 97.8 cr)
Rank 7 Varun Dhawan: The most consistent actor among the younger generation of actors, Varun has never disappointed at the box office. All his films have opened well and every film has gone on to be a decent grosser. No other actor in recent memory has had such a strong and consistent beginning to his career.
His line up of upcoming films – Badrinath Ki Dulhania and Judwa 2 – is solid too. Will he continue his winning streak? If Badrinath collects 124 crore or more, Varun will average 100 crore per film.
Dishoom – 70 cr
Dilwale – 148 cr
ABCD 2 – 105 cr
Badlapur – 52 cr
Humpty Sharma Ki Dulhania – 77 cr
Next film – Badrinath Ki Dulhania (March 10 2017)
Total Collections – 452 cr (Average per film: 90.4 cr)
Rank 8 Ranbir Kapoor: 'Ae Dil Hai Mushkil' replaces 'Barfi' in Ranbir's last 5 films, so his ranking remains unchanged. He has got his much-needed hit in the form 'ADHM' which quite easily won the clash against a big film like 'Shivaay'. His next film though is 'Jagga Jasoos' which has been in the making for a very long time.  It'll also be replacing the biggest grosser of his career, Yeh Jawaani Hai Deewani. So if 'Jagga Jasoos' doesn't perform, Ranbir could fall one position or even more.
Ae Dil Hai Mushkil – 113 crore*
Tamasha – 66 crore
Bombay Velvet – 24 crore
Besharam - 57 crore
Yeh Jawaani Hai Deewani - 188 crore
Next film – Jagga Jasoos (April 7 2017)
Total - 448 cr (Average per film: 89.6 cr)
Rank 9 Ajay Devgn: Touted as one of the biggest releases of the year, Shivaay which was produced and directed by Ajay Devgn himself, was way below expectations at the box office. Not only did the film lose the ugly clash with 'Ae Dil Hai Mushkil' but it fell well short of recovering costs too.
But Ajay's lineup of upcoming films is solid. His most loved character in recent times is Sultan Mirza in 'Once Upon A Time In Mumbai'. The actor will return under the same director, Milan Luthria, in a film titled 'Baadshaho'. Ajay has a biggie with his favourite director Rohit Shetty, the fourth film in the Golmaal series, which is scheduled to release during Diwali next year. We expect Ajay to rise up the list and even get into the Top 6, if his next two films exceed expectations.
Shivaay – 95 cr*
Drishyam – 73 cr
Action Jackson – 57 cr
Singham Returns - 140 cr
Satyagraha – 58 cr
Next film – Baadshaho (12 May 2017)
Total: 423 cr (Average per film: 84.6 cr)
Rank 10 Sidharth Malhotra: It's been a mixed year for Sidharth. One big hit in Kapoor & Sons, followed by the Baar Baar Dekho debacle which has brought down his average from nearly 73 crore per film, down to 65. He still has a good following and his next film will have plenty of action. Can Sidharth make a strong comeback? That's going to be the big question as the industry needs more bankable stars.
Baar Baar Dekho – 31 cr
Kapoor & Sons – 73 cr
Brothers – 83 cr
Ek Villain - 103 cr
Hasee Toh Phasee - 35 cr
Next film – Reloaded (2017)
Total Collections – 325 cr (Average per film: 65 – 72.8 cr)
Rank 11 Arjun Kapoor: Tevar tanked, but Arjun Kapoor has comeback strongly with Ki and Ka, which was a niche film that was well-promoted and opened very well too. Arjun's average of 62 crore per film (last 5 films) is fantastic too, considering the fact that it includes an off-beat film like Finding Fanny. Half Girlfriend, based on Chetan Bhagat's novel with the same title, is a biggie. There is also 'Mubarakan' under Anees Bazmee's direction. Arjun will be sharing screen space with Anil Kapoor!
Ki and Ka – 54 cr
Tevar – 40 cr
Finding Fanny – 36 cr
2 States - 102 cr
Gunday - 78 cr
Next film - Half Girlfriend (May 19 2017)
Total Collections – 310 cr (Average per film: 62 cr)
Rank 12 Sushant Singh Rajput: A new entrant this month is SSR, who, along wit Tiger Shroff, replace older actors like Farhan Akhtar and Emraan Hashmi in the list. It's been a steady rise for Sushant from his humble television days and 'MS Dhoni The Untold Story' has certainly increased his fan-base across the country. Now comes the more difficult part of sustaining the level and rising higher. His next film is 'Raabta' scheduled to release on the same day as Akshay's Jolly LLB 2.
Note: Sushant's average is the same as Arjun, but he has done one film lesser and hence ranked lower.
MS Dhoni: The Untold Story – 132 cr
Detective Byomkesh Bakshi – 27 cr
Shuddh Desi Romance – 45 cr
Kai Po Che – 44 cr
Next film – Raabta (February 10 2017)
Total – 248 cr (Average per film: 62 cr)
Rank 13 Tiger Shroff: A star loved by the masses, which reflects both in the collections of his film 'Baaghi' this year and also the television ratings of all his three films. His USP is action, he can do the stunts which no other actor can, but he also carries the risk of getting repetitive and losing out on the all-important multiplex audience. He has Munna Michael with his favourite director Shabbir Khan and enters the Dharma Production camp with 'Student Of The Year 2'.
A Flying Jatt – 38 cr
Baaghi – 77 cr
Heropanti – 53 cr
Next film – Munna Michael (July 7 2017)
Total - 168 cr (Average per film: 56 cr)
Rank 14 Saif Ali Khan: Phantom didn't work even though it was directed by Kabir Khan and Happy Ending was one of the biggest disasters of 2014. Saif is currently going through the worst phase of his career.
Phantom – 53 cr
Happy Ending – 22 cr
Humshakals - 63 cr
Bullet Raja- 36 cr
Race 2 - 102 cr
Next film – Rangoon  (February 24 2017)
Total - 276 cr (Average per film: 55.2 cr)
Rank 15 Shahid Kapoor: Udta Punjab has done well at the box office, but it hasn't helped Shahid better his ranking. It's hard to believe that an actor of the calibre of Shahid is lagging at the very bottom of the list. His choice of films will never allow him to do justice to his true potential. While Rangoon looks good on paper, Vishal Bhardwaj films are usually restricted to audience in 5-10 cities.
Udta Punjab – 60 cr
Shaandaar – 43 cr
Haider – 58 cr
R.. Rajkumar - 65 cr
Phata Poster Nikhla Hero - 39 cr
Next film - Rangoon (February 24 2017)
Total Collections – 265 cr (Average per film: 53 cr)
Films that can make a difference to the list in the next couple of months:
Befikre (Ranveer Singh)
Dangal (Aamir Khan)
Raees (Shah Rukh Khan)
Kaabil (Hrithik Roshan)
With competition both amongst the senior and junior actors hotting up, it'll be interesting to see who rises and who falls in the next few months. Tell us what you think in the comments section below.
Advertisements