Student Of The Year writer Niranjan Iyengar says director Karan Johar has a finger on the pulse of the youth, and he has rightly captured it in the film.
"The biggest contribution to the film is by Karan. I don't think the film is about dialogue, screenplay, cinematography and editing. It is about the spirit of youth that Karan is trying to project," said Iyengar.
Karan Johar's vision for the film, on the lives of three youngsters, essayed by newcomers Sidharth Malhotra, Alia Bhatt and Varun Dhawan, was very clear since the beginning of the project.
"We were so clear about the vision that the rest of us had to only follow his brief," said Iyengar.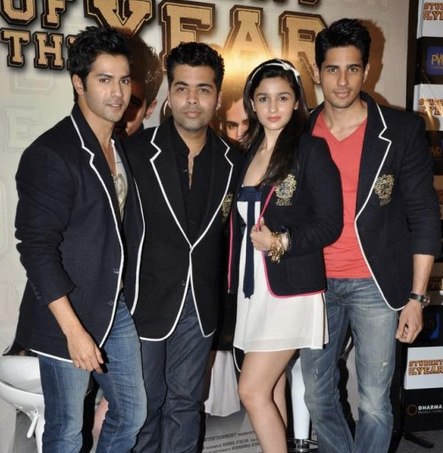 Student Of The Year will hit screens on October 19th 2012.
Advertisements