Aamir Khan, one of the sharpest minds in the industry, turns 52 today. Calling someone like him a superstar, doesn't do justice to the phenomenon that he has become today.
When audience line-up to buy tickets of an Aamir Khan film, they do it for several reasons. One, more often than not his films guarantee a uniquely different experience. Two, they trust his latest film isn't going to disappoint, inspite of the immensely high expectations they carry. Three, the pre-release circumstances he creates through his incredibly effective marketing skills, makes the curiosity level of his films so high that skipping his film isn't even an option. To add further value, his performances are almost always incredibly flawless.
The result? The man currently commands the highest ticket price for his films and his presence alone – as Dangal has proved – is enough reason for the audience to come to theatres in big numbers.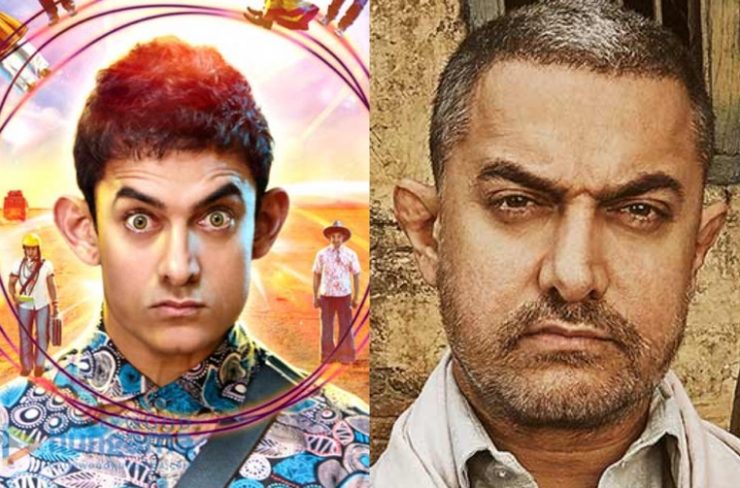 His success hasn't come over night. It's taken a decade and a half for him to reach the position that he is in at the moment, but it's certainly a much-envied position, even for the biggest names in the industry today. Salman summed it up well "My Family saw Dangal today evening and thought it was a much better film than Sultan. Love you personally Aamir but hate you professionally"
The only downside to the extreme levels of effort and dedication that he puts into his films, is the time he takes to complete one film. In the last 10 years, Aamir has only featured in 8 films and his next film releases during Diwali 2018.
The wait is always long, but well worth it.
The industry could see superstars and megastars in the future, but we may never be privileged to have some like an Aamir Khan again.
On his 52nd birthday, we pray for Aamir's health, happiness and hope he continues to entertain for many more years to come.
P.S the image featured on this page is one of our favourite, it shows the level of physical transformation between his last two films. His next film will be no different.